School Counselors
Pearl River Middle School Counselors
School Counselor (Last Names A-L)
School Counselor (Last Names M-Z)
Wellness Center/Attendance Secretary
Mrs. Noreen Wholey
845-620-3881
School Counselors
As each student enters 5th grade, they are assigned a School Counselor based on their last name. This School Counselor is assigned to the student for all of their time in Middle School. The mission of Pearl River Middle School's school counseling program is to provide guidance, counseling and support for each student as he/she grows into a self-directed, responsible and contributing citizen, productive worker and lifelong learner. School counselors collaborate with teachers, administrators, related service providers, students, and parents/guardians to effectively monitor and support academics, attendance, safety, personal/social-emotional health and parent involvement.
School Counselors help students:
- learn the process of decision making
- develop skills in interpersonal relationships
- work toward self-understanding and self-acceptance
- understand and respect individual differences in others
- set and achieve goals
- be a reflective, purposeful, and responsible learner


We're here to help!
If you would prefer to contact us online, please use the link to our form below.
*If this is an urgent matter, outside of school hours please utilize one of the emergency resources below*
Resources
We understand that there are many difficulties and stressors that our students and families are dealing with.
We want to assure you that the Counseling Department remains ready and eager to support our students in person and remotely.
Resources from Rockland County
NY Project Hope (Emotional Support for coping with COVID-19)
Headspace (Science-backed meditation and mindfulness)
Emergency Resources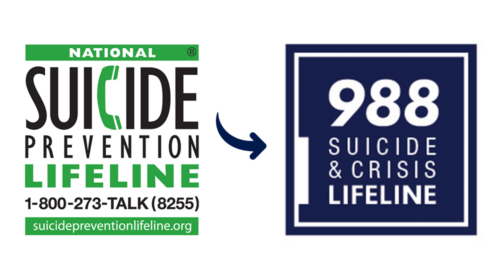 988 has been designated as the new three-digit dialing code that will route callers to the National Suicide Prevention Lifeline (now known as the 988 Suicide & Crisis Lifeline), and is now active across the United States.
When people call, text, or chat 988, they will be connected to trained counselors that are part of the existing Lifeline network. These trained counselors will listen, understand how their problems are affecting them, provide support, and connect them to resources if necessary.
The previous Lifeline phone number (1-800-273-8255) will always remain available to people in emotional distress or suicidal crisis.
Behavioral Health Response Team (BHRT) at 845-517-0400 or toll-free at 1-844-255-BHRT (2478)
Crisis Text Line, an anonymous texting service available 24/7. Starting a conversation is easy. Text GOT5 to 741741.
Resource Books for Parents
1. Odd Girl Out: The Hidden Culture of Aggression in Girls
2. Queen Bee Moms and Kingpin Dads: Dealing with the Difficult Parents in Your Child's Life
by Rosalind Wiseman and Elizabeth Rapoport
3. Growing Up Global: Raising Children to Be At Home in the World
4. Real Boys: Rescuing Our Sons From the Myths of Boyhood
5. Get Out of My Life, but First Could You Drive Me and Cheryl to the Mall
Need help getting organized?
Try organizing your time with Google Calendar. Here is a helpful link to show you how.
Feedback for us: